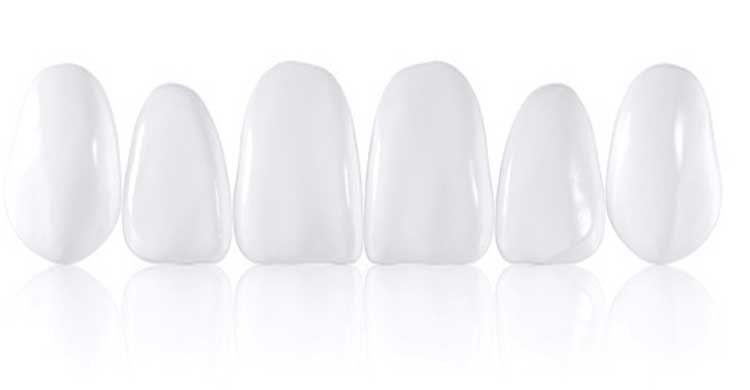 COMPONEER
COMPONEER are high-quality, extremely thin special enamel shells produced from nanohybrid composite. They precisely cover the surface of the front teeth and give them a natural, beautiful shape and shine. Veneers COMPONEER can be fitted by the dentist in a single visit.
What Are the Advantages of COMPONEER?
COMPONEER are manufactured industrially; therefore, their price is considerably lower than that of individually lab-made veneers;
The procedure is not time-consuming; it can be done at a single visit (up to 12 teeth can be restored, 6 in each jaw);
During the restoration, the healthy tissues of teeth are damaged minimally;
The system provides a possibility to individually select veneers (according to tooth shape, color, etc.);
High quality of veneers ensures the stability and excellent cosmetic appearance of teeth;
With time, the shine of teeth can be refreshed by polishing them.
How is the Procedure Performed?
First, the condition of the front teeth is examined; an appropriate shade of veneers COMPONEER is selected, and special contour guides are used to select a proper shape of the veneers. The teeth to be treated are minimally shaved off. Then the veneers are bonded by using the same material they are made of. The shape and length of teeth are customized to individual patient's requirements. The final step of the procedure involves tooth polishing.