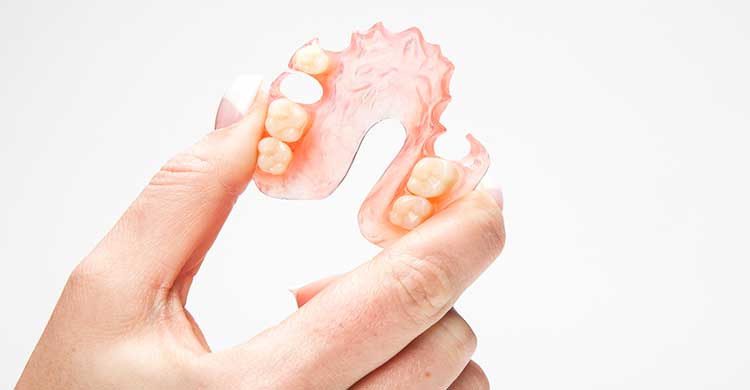 What are Valplast dentures?
Valplast is a flexible resin based denture that is ideal for use as a partial denture as it is unbreakable in use. The biocompatible nylon thermoplastic denture contains physical and aesthetic properties to allow a patient's natural gum tissue colour to appear through the material, which makes it almost invisible to the human eye.
Do I qualify for Valplast dentures?
Individuals looking for an alternative to dental bridges or dental implants to replace missing teeth could find their ideal solution in this cosmetic treatment. Compared to more traditional methods of replacement, Valplast dentures are cheaper.

The thin and lightweight nature of the device allows patients to feel more confident when eating and speaking, due to its effective retention.